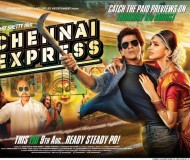 Movie: Chennai Express
Song: 1234 Get On The Dance Floor
Description:
1234 Get On The Dance Floor Sheet Music Free: No doubt this was the most played song of 2013. The beats, the tune, the fun … there's no stopping when this song is on. The sheet music is played on piccolo tune and it sounds great. This is kind of an ultra fast song to play so make sure you warm up those fingers good 😉 Feedback and suggestions are always welcome! Keep Slammin! Those Keys!